Staff Awards/Spotlight
Staff Senate awards were introduced in 2022 as a chance to recognize all employees at the University of South Carolina for their hard work, commitment, and enthusiasm. Awardees are recognized during the May Day Picnic each spring semester. Each winner will receive a plaque with their name on it.
How to nominate someone...coming soon!

Unsung Hero Award:
Description: The Unsung Hero award is given to an individual who works quietly behind the scenes for the good of USC Upstate students, coworkers, faculty and/or staff and, while not being publicly celebrated, demonstrates leadership through dedication and service.

Eligibility: any currently employed part-time or full-time temporary (Non-FTE), or full-time FTE staff member is eligible; no minimum number of years of employment are required.

Leadership Excellence Award:
Description: This award recognizes a staff member who provides consistent and sustained excellence, exceptional customer service, and leadership to USC Upstate. These nominees demonstrate integrity, teamwork, productivity, and had led, collaborated and inspired with broad-ranging impact beyond their regular responsibilities.
Eligibility: any current employed part-time or full-time temporary (Non-FTE), or full-time FTE staff member who has been employed for 3 years or more is eligible.

Staff Senate Staff Spotlight: The Staff Spotlight showcases our awesome and talented Upstate staff in their personal and professional endeavors. Spotlight receipts are regularly celebrated in USC Upstate's Professional Development newsletter and on the Staff Senate website.


March 2022 Staff Spotlight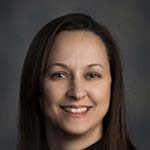 Sonya Hall has worked at USC Upstate since 2006 and has served as the fiscal analyst for the division of Student Affairs since 2016. In the spring of 2015, she enrolled as a student at USC Upstate taking classes one or two at a time each semester. In May of 2022, Sonya will graduate, with honors, earning a Bachelor of Science in Interdisciplinary Studies with a minor in Business Administration. She is excited to share this accomplishment with her family and is looking forward to officially celebrating.